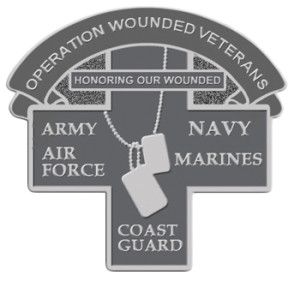 Operation Wounded Veterans ®
A program of the Duane Ellsworth Post 129, Queen Creek, Arizona
Operation Wounded Veterans (OWV) is a program of the Duane Ellsworth Post 129 in Queen Creek, Arizona. We receive support from several other Legion posts as well as the Sons of the American Legion, American Legion Riders, American Legion Auxiliary, VFW, and other local business, municipalities and individuals.
We work directly with the Armed Services YMCA based at Balboa Naval Hospital, they are the hands on relationship we have with the troops. Currently there are wounded troops at the four major hospitals that we service: Balboa Naval Hospital, Camp Pendleton, Fort Irwin and 29 Palms. But, when needed, our items can go anywhere there may be wounded troops in need. Our items have even gone to Hawaii. Without the help from the YMCA we would not be able to reach the wounded troops the way we do. The Wounded Warrior Battalion at Camp Pendleton is the headquarters for all wounded west of the Mississippi River, excluding Texas. Thankfully, the American Legion Riders from New Mexico and Texas have continued supporting Texas hospitals.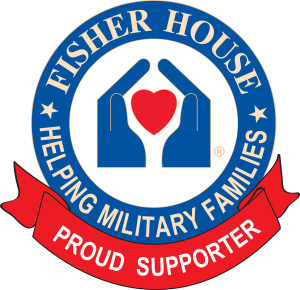 This year we will be taking a more active roll in supporting the Fisher House at Balboa Naval Hospital. We will be collecting the following items to take with us. We would like your help collecting the following items:
"WISH LIST"
The Fisher House Foundation is very generous and new Fisher Houses come fully furnished, but there are things the Foundation does not provide or which we need on an ongoing basis. In addition, while the Navy funds day-to-day operational costs, including utilities and salaries, each Fisher House is responsible for the ongoing provision of comfort items, non-perishable foods, etc. through voluntary donations. Based on this, some of the items we are in need of include:
*** Monetary donations – These give us the flexibility to use your donation as a particular need arises and are extremely welcome. Checks can be made out to "Fisher House San Diego (DON)". Checks can be mailed to:
Duane Ellsworth Post 129
Attn: Fisher House Donations
P.O. Box 671
Queen Creek, AZ 85142
Gift Cards – Visa gift cards (can be used anywhere), Wal-Mart, K-Mart, Target Á Bed Bath & Beyond [PLEASE PROVIDE A LETTER OF INTENT letter to be used for supplies within the house for families/to be given to families/as management sees fit]
Laundry Items – Liquid laundry detergent (for HE machines), fabric softener/sheets, bleach
Cleaning Supplies – Dishwasher detergent tabs, Swiffer sheets (wet & dry), liquid hand soap, Arm & Hammer Scrub Free with Bleach, Tide washing machine cleaner, garbage disposal cleaner, Mr. Clean Magic Erase, Lysol toilet bowl cleaner, Resolve Spot & Stain carpet cleaner, Oust air freshener, Afresh dishwasher cleaner, Arm & Hammer Fridge Fresh, gloves (medium - vinyl/nitrile)
Paper Products – Toilet tissue, paper towels, napkins, plates, bowls, cups
Entertainment – Movie theater tickets, area attraction tickets (zoo, Sea World, etc.), restaurant gift cards
Houseware Products – Smaller plastic storage/freezer containers (Glad/Ziploc disposable), plastic baggies (pint, quart, gallon and freezer), plastic forks, spoons & knives
Kitchen Staples – Creamer (plain/flavored), K-Cups for Keurig, Splenda (regular/flavored), Equal, sugar, cooking oil, spices, milk, butter, bread, eggs, Mac & Cheese cups, dry goods (cereal, granola bars, nuts, cake mixes, cookie mixes, etc.), snacks, bottled water, soda, juice, vinegar, fresh fruits/vegetables, Frozen entrees, pizza, pasta, dinners, vegetables, breakfast sandwiches, Hot Pockets, ice cream bars, etc.
Please refrain from donating the following items as we have an over-abundance presently:
Coffee filters, Kleenex, peanut butter, jelly, pasta noodles, mustard, ketchup, BBQ sauce, tuna, soda, syrup, canned goods.
Office Needs – Copy paper, pens, printer, AAA batteries, D batteries.
FAQ's
What is Operation Wounded Veterans? Operation Wounded Veterans is a post program that was started in 2005 delivering health and comfort items to the wounded, ill and injured service members returning home from the war.
How much goes to the troops? 100% of your donation goes to the troops with the exception of the gas for the chase truck.
Can the money stay in Arizona? In a way it does. All the items are purchased locally and taken to San Diego except BX cards. The troops are from all over the country, due to HIPPA laws we cannot ask them where they are from but we have met several from Arizona!
Why do you take the items to San Diego? San Diego is the closest trauma center to Arizona. Balboa Naval Medical Center is where the troops come to from overseas that we know of.
How can I make a donation? Donations can be made directly to Post 129 for Operation Wounded Veterans at:
Duane Ellsworth Post 129
P.O. Box 671
Queen Creek, AZ 85142
Is this just a motorcycle ride? While the majority of the people will be riding bikes it is open to everyone. We encourage everyone to go, it's not about how we get there as much as the reason we go.
I don't ride a Harley, call I still go? YES! This ride is open to EVERYONE!
Can I invite the people I ride with? YES! This more the better.
Is this a guys only ride? No. It's a family ride.
2015 Update!
Operation Wounded Veteran 2015 completed!
It was a great success, despite the bad weather and even worse traffic.

We delivered the standard health and comfort items to Balboa Naval Hospital, including handmade quilts and afghans. The YMCA also had a special request of books off the recommended reading lists for the Navy and Marine Corps. We were able to get about 50 of these books for them. Additionally, we supported Fisher House in Balboa and Fisher House in Pendleton with food and household items.

Altogether, we provided over $5,000 in needed supplies for our service members and their families. No price can be placed on the handmade items that were made with love for this endeavor.

A special thanks to the ladies of Helping Hands of Queen Creek, for the numerous blankets. And thanks to Rob H. For lending us a truck powerful enough to haul the trailer. A shout out to El Cajon Harley-Davidson and their HOG chapter for helping us start the 2016 fundraising on Saturday with a ride, a 50/50 raffle and allowing us to sell t-shirts. Motel 6 treated us very well, providing a safe place to park the trailer and all our bikes.
Looking forward to next year!
(Written by Stacey Lang - Oct 5 2015)
2014 Supporters
American Legion Post
American Legion Riders
Albert J. Hickman Post 460
San Diego, CA
(858) 277-1052
Sons of the American Legion
American Legion Auxiliary
H.H. Donkersley Unit 19
Yuma, AZ
Motorcycle Groups

Patriot Guard Riders
Businesses





For information on OWV and how you can raise money for OWV,
please contact us via the phone or email buttons above.